Land Investment Experts
You Can Trust
Connecting Land Buyers and Sellers Since 1993
Lile Real Estate is a dedicated team of professionals with an in-depth understanding and a network of qualified buyers within the Mid-South and across the country. For 28 years, we've connected land sellers with buyers in Arkansas, Louisiana, Mississippi, and Tennessee.
Full Service Land Agency
From sales and marketing, sealed bids, consulting, and acquisitions to exchanges property development, and research and market analysis – Lile Real Estate does it all. 
Certified Land Experts
Love the land? We live the life too. Lile Real Estate is a passionate and professional team with decades of experience. We are connectors with a mission.
Finding Your Land
We specialize in connecting rural properties with people who appreciate them. From large farms to small tracts, these are just a few of our satisfied customers. 
Proven Track Record of Success
In the last five years alone, Lile Real Estate has surpassed the $350 million mark in sales. Whether you're looking to invest or build your country escape – we have the connections to make it happen. Check out a few of our recently sold properties below.
This is a rare and unique opportunity to acquire a proven, highly successful, and well-managed hunting and farming operation that is almost exclusively high fenced, located in the heart of the Arkansas Delta. Big Slash Hunting Club checks all of the boxes and stands alone in its offerings. This property has easy access to and throughout, and is located just 20 minutes from the town of Clarendon for groceries and other items. For your friends and clients that fly private, Big Slash is located minutes from the front gate of the Holly Grove Municipal Airport, which features a 50' wide by 4,469' long asphalt strip.
The Crooked Creek Farm consists of 248.02 (+/-) surveyed acres located near the community of Allport in Lonoke County, Arkansas. This farm provides the opportunity to have an agricultural investment that offers some of the most sought-after characteristics an investor seeks, such as great soils and highway frontage in a small amount of acreage. The tillable acreage is irrigated, and historically planted in a soybean and rice rotation. With the predominant class of soil being a Class II soil, you could easily plant corn on the property, as well. Another great characteristic is that the acreage enrolled in the Conservation Reserve Program (CRP) also provides good annual income. Waterfowl hunting opportunities exist through a floating blind in Crooked Creek, and there are two new 16-foot pits in two fields on the farm.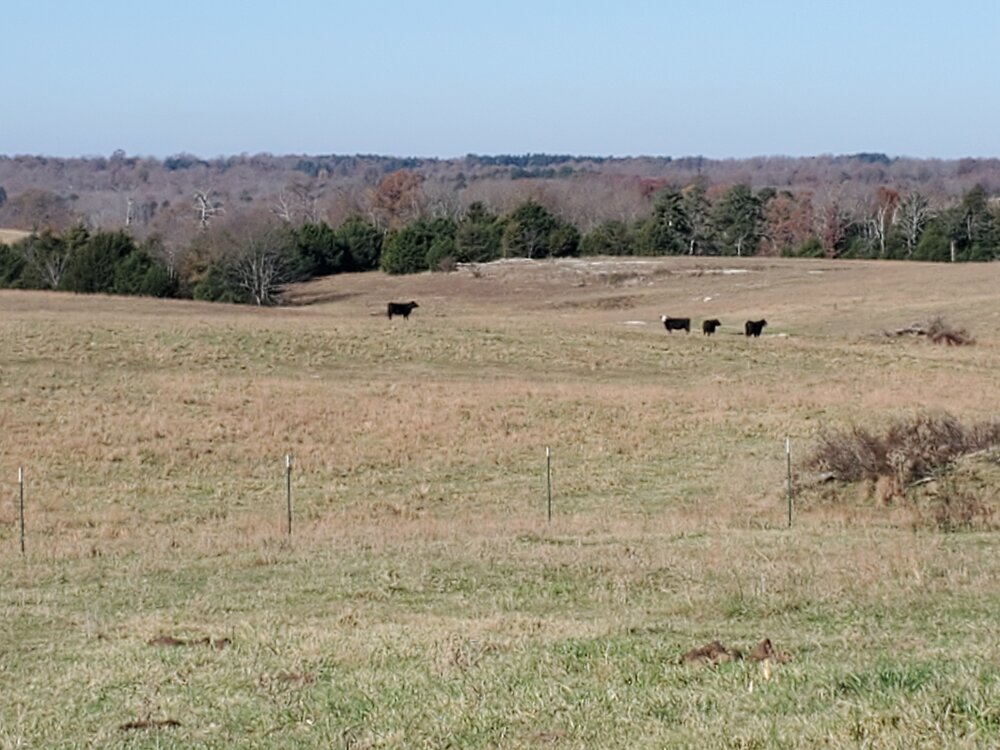 Offered for sale is 679.75 acres of prime pasture located near the Aetna community in southeastern Sharp County. The property has approximately ¾ of a mile of frontage on Arkansas Highway 230, and is located approximately six miles east of Cave City, and seven miles west of Strawberry, AR. There is another three miles of county road frontage along Aetna Lane and Mountain View Road. The property is cross-divided into three segments by county roads, and these three segments are further cross-fenced, creating multiple divided pastures. Each segmented parcel contains viable, year-round ponds for stock watering, and several live creeks provide additional livestock watering. Shade for livestock is ample across the entirety of the property.
Looking for Land in All the Right Places
Check out some of our listings using this land search tool below. Don't see what you're looking for? We always have new properties coming in – contact us about listings that haven't been put on the map yet.